Sex addiction and sexual compulsion take many forms and have been noted across all sections of society for centuries. Though it is often culturally denied, it is nevertheless still there, hidden under the surface.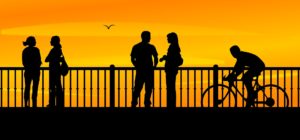 In general, sex addicts appear to have a socially acceptable level of interest in sex and succeed in creating the illusion that all is normal. However, the covert behaviours of addicts can be problematic.
If you are concerned that you or your partner may have a sexual addiction problem, you may have caught your partner or husband watching porn, if so we can help. David Goodlad is one of the foremost experts on sexual addiction in the UK. Call us on  01227 903 503 to book an appointment with him.
What is Sex Addiction and Sexual Compulsion?
The process of becoming a sex or pornography addict and engaging in compulsive sexual behaviours often begins young. In early development, a young person may have direct contact with sexual images, a sexually active person or a sexual experience that causes a kind of 'split'. This affects the sexual awareness, preferences and the ability to be emotionally intimate.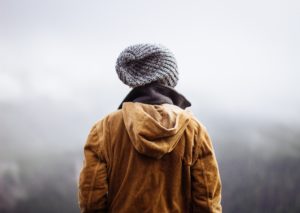 The first signs of addiction may manifest as obsessive observation of sex, or pornography, without intimacy or connection. It can progress to compulsive sexual encounters, particularly with anonymous partners. A person can find themselves having obsessional fantasies and multiple sexually-driven affairs. At the same time, they keep a facade that all is well and hide evidence of their behaviour from their long-term partner.
No matter where you are in the cycle of sex addiction, help is a phone call away. Sex addiction is treatable. David's confidential and sensitive counselling comes from more than twenty years experience in this area. He will support you in exploring and understanding your behaviour, helping you work towards the change you want to make.
Call Canterbury Healthcare on  01227 903 503
The Partners of Sex Addicts
Partners of those with sex addiction and compulsive sexual behaviour often find it extremely difficult to understand the 'need' for impersonal sexual encounters. Sometimes the hidden sexual behaviour has been going on for a long time before they find out. They can end up blaming themselves and wonder what they have done to make their partner behave in this way.
Our sex addiction specialist, David Goodlad works with the partners of sex addicts as well. He helps them express and understand their own feelings around the issue. Working with both partners can be vital in repairing a marriage or relationship blighted by sex addiction. His structured and caring approach supports each person in learning to communicate their feelings of shame, fear, betrayal and anger in a sensitive manner. In this way they gain better understanding of the anguish they are each going through.
Call 01227 903 503 for a confidential appointment with our sex addiction therapist, David Goodlad.
Sex Addiction Counselling works!
Our clients say…

My sexual addiction was unmanageable and my life was fast coming apart. My wife gave me an ultimatum, either get help or leave. I didn't know how or where to get help. We started by buying books online, but they were sensationalist and just made things worse. 

Then my wife found Canterbury Healthcare and booked a session for me with David. I didn't know how I would ever be able to talk about all the things I had done, but I knew I had lost control. Either I got help or left the family home. So I chose to see David.

He has helped me to save my life and keep my family.

Life looks very different now. I am free of shame, guilt, fear and doubt, and I have self belief. We are working together on increasing my capacity to cope and live a life free from addiction. An outcome that just months ago I thought was impossible!
Canterbury Healthcare Sexual Addiction and Sexual Compulsion Treatment Programme
Our sex addiction and sexual compulsion treatment programme is available Monday to Friday. Clients undergo a personalised programme, tailor-made for their specific needs. The majority of our clients can be treated without needing inpatient treatment. However, if rehab is the preferred option, David Goodlad offers expert opinion on the choices available, supervises the rehab and is there to provide professional aftercare.
Call 01227 903 503 for an assessment.