Why depression counselling?
Living with depression and anxiety can be devastating for you and for those around you. It often feels like there is no way out. With depression counselling we can help you change how you feel and find a way through. Call us on 01227 903 503 to book your first appointment with Natalie Prior.
The impact of living with depression can be huge. It can cause:
Insomnia or excessive sleeping
Fatigue
Loss of energy
Loss of appetite or overeating
Problems with concentration
Memory issues
Lack of interest in activities you used to enjoy
Lack of interest in sex
Aches and pain
Digestive problems
If you are suffering from depression or anxiety we can help you. Together we can explore your problems, work together and find solutions.We will support you in making the changes you need.
There is no need to continue to suffer. Call us now on 01227 903 503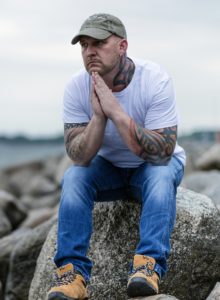 Our clients say…

My counsellor's caring yet professional manner allowed me to relax completely and encouraged me to share my feelings from the outset. The sessions were extremely thought-provoking and brought me to a deeper insight and understanding as to what I was facing.  With help I was able to address the root cause of my problems. I always left the sessions feeling lighter and with clearly defined methods on how to ultimately be happy with my life.
Our expert Kent counsellors are a phone call away on 01227 903 503
Professional statement – Joan Comben, Supervisor and MNCS Acced

I have worked with Natalie Prior for many years both as a colleague and as her supervisor.  Natalie perfectly balances her profound insight and empathy into the problems of her clients with her academic knowledge. The unusual ability to do this benefits her work with clients and her work with me.